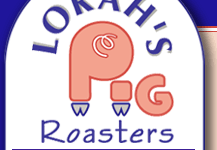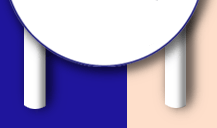 Roasters

We rent out our roasters complete with charcoal and lighter fluid for your convenience.  Our roasters  utilize an even distribution of heat swirling around the closed lid for uniform cooking without burning the meat. Smoke fills the open cavity and under the skin as the fat is rendered down, flavoring the in way unlike any other method. Whole pigs are placed on the rack, the lid is closed and not opened again until the meat is ready.

PR60 - with 24" x 58" grates for up to 250 lb. pigs

PR42 - with 20" x 40" grates for up to 80 lb. pigs.

The roasters must be hauled in a pickup truck or trailer; they do not have hitches to tow behind your vehicle. Delivery is available for a fee. See pricing page for more information.

You are responsible for operating the roaster correctly and safely. The Lorahs cannot be held responsible for injury, illness, or dissatisfaction while renting our roaster. We request that the roaster be returned clean and in the condition in which you received it.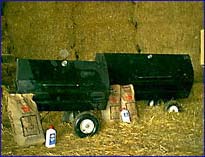 4739 South Cypress Drive

Walnutport, PA 18088

610-767-3515